You've probably seen the headlines asserting that Covid-19 has spurred a wave of early retirements among clinicians. However, when we dug into the data for physicians, we found conflicting results. While some sources report that physicians are retiring earlier than originally planned, others find that physicians are delaying it due to economic concerns. Taken together, it seems that the jury is still out when it comes to the pandemic's impact on early retirement.
Webinar: 2022 Clinical Workforce Summit
However, we will see more physician retirements—unrelated to Covid-19. This is due to a trend that's been in motion since well before the pandemic: the physician workforce skews older and continues to age. As you can see in the first chart below, the percentage of active physicians 55+ increased from 37.6% in 2008 to 44.9% in 2019.
This trend is particularly alarming in certain specialties. In the second graph, we've highlighted the ten specialties with the largest percentage of physicians 55 or older. Take pulmonary disease for instance. Over 90% of practicing doctors are 55 or older. And this is a stark increase from 2010 when only 38% of physicians in the specialty were 55+.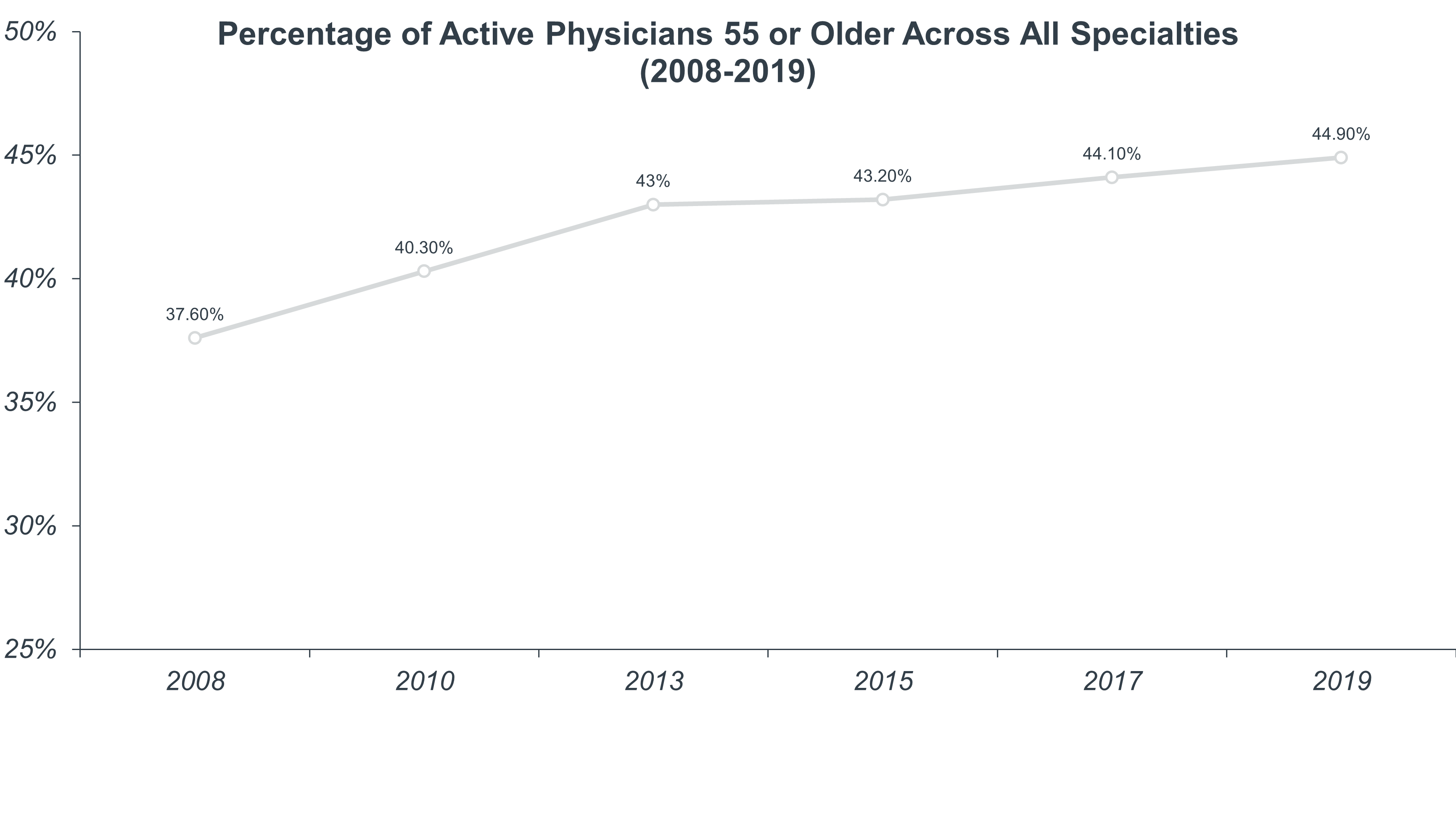 Figure 1. Source: AAMC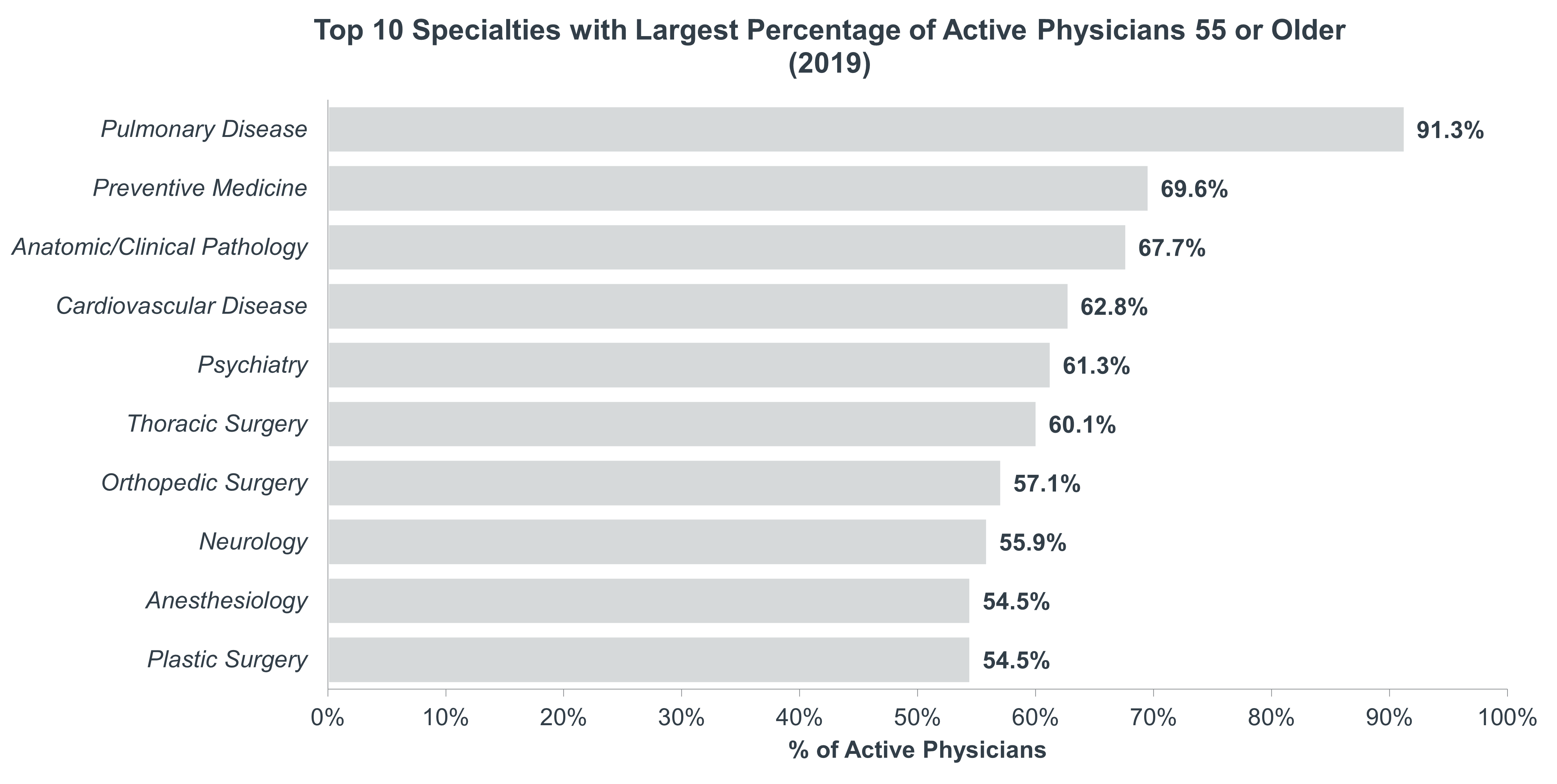 Figure 2. Source:  AAMC
At the same time, we've heard more and more about the "pre-retirement" cohort during our research. It's a newer term used to describe physicians about 10-15 years out from retirement. Anecdotally, we've heard that this cohort is more likely to make career changes, as they move to their preferred retirement destinations and gradually ramp down their practice.
3 steps you can take now to plan for physician retirements
These demographic changes will drive major shifts in the physician workforce across the next 10-15 years. While this trend is already well underway, executives have time to prepare and can take meaningful steps to mitigate the impact on our workforce and patients.
Scale physician expertise. We've seen an experience-complexity gap emerge in the nursing workforce as collective expertise declines due to retirement at the same time that care complexity is rising. While even young physicians undergo more extensive training, we may see a similar challenge emerge in the physician workforce, as baby boomers retire. Start leveraging the experience of pre-retirement doctors while you still have them to help with training, care protocols, and other clinical best practices.
Double down on recruitment in most impacted specialties. As we mentioned earlier, some specialties will be harder hit than others. Look at your organization's demographic data to identify the specialties with the greatest number of pre-retirement physicians. Use this information to strategically recruit in the specialties with projected retirements so you can build up your pipeline before physicians leave.
Retire physicians strategically. Executives should start planning now to ensure this retirement wave is as seamless as possible. We recommend taking a phased approach to retirement planning so that organizations can proactively assess workforce needs and recruit with advance notice. This also gives physicians the flexibility to scale back their workload as they approach retirement. Consider offering options to work part-time, reduce call coverage, and take flexible PTO with the expectation that physicians will retire within a one- to two-year window.