Analytics has grown in presence in the C-suite. However, who leads the charge for an organization sets the tone for how analytics are perceived and prioritized.
The C-suite saw the biggest increase since 2018 when asked which internal departments consistently use analytics to improve decision making. Beyond this cohort, org functions varied only slightly in use relative to 2018. Areas like operations, performance improvement, and finance/contract management saw slight increases. Others, like clinical service lines, marketing, revenue cycle, and quality decreased in their consistent analytics use.
Of particular note is the drop in clinical service lines' use of AI and analytics. Admittedly, the past two years of the Covid-19 pandemic have pressure tested clinical operations and shifted many priorities in this space away from pushing transformation and more towards essential advancements of technology and digital health for day-to-day care.
However, there may be an alternative narrative to keep in mind. If organizations continue to look to implementing clinical AI or convincing service lines of its potential value, they must first identify if the clinical department that they're working with is either:
Behind on implementation – Meaning they've been working with AI or analytics less and are not as open to new technology, or
More than ready for new assistive technologies – Meaning there is pent-up demand because clinical teams have been so focused on survival operations.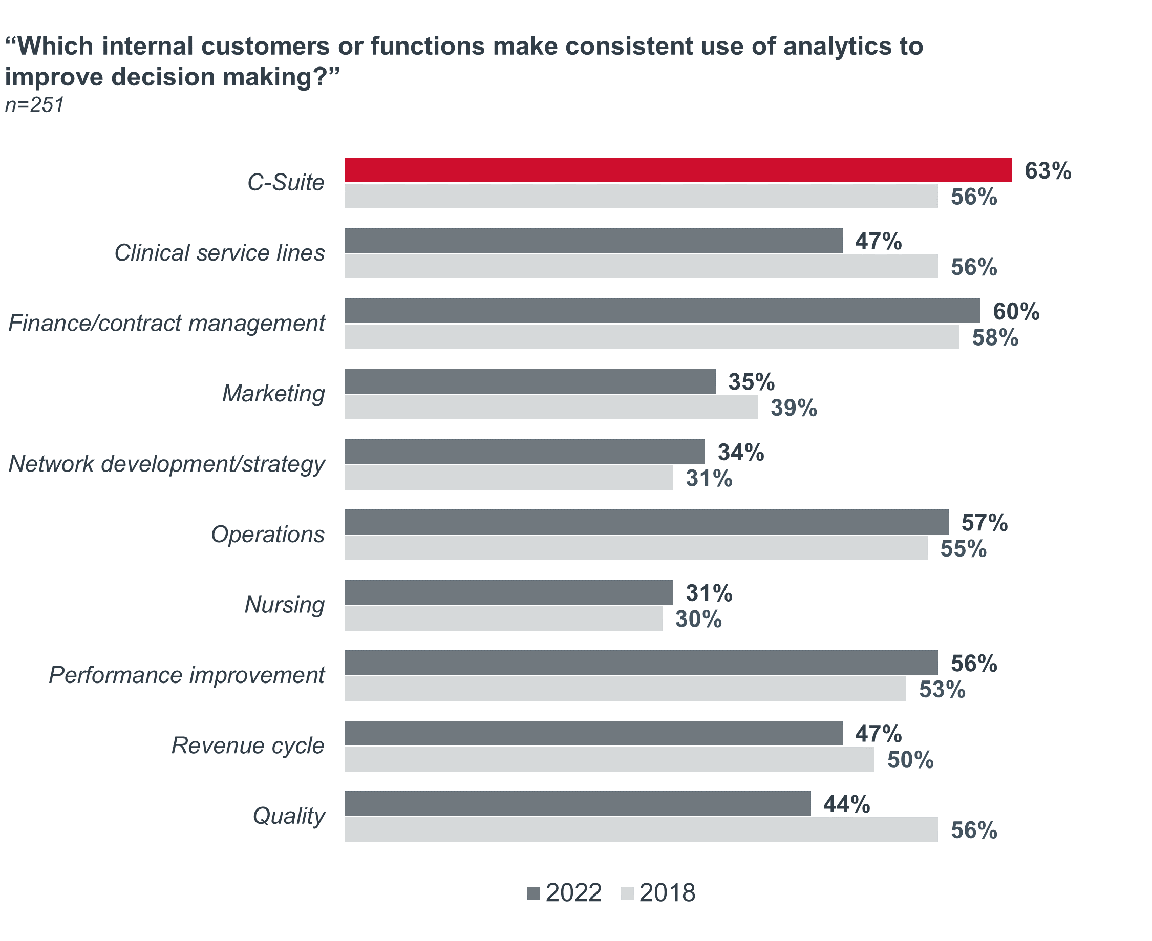 In addition to new levels of use, the C-suite has also grown in its analytics leadership. Over half (52%) of respondents reported a predominant stewardship by a technology- or data-related role such as a CIO, CTO, CMIO/CNIO, or Chief Data/Analytics Officer.
Who leads the charge for analytics across organizations sets the tone for how it is perceived and prioritized. Here, most technology- and data-related leaders favor the incremental value of AI over its transformational potential. However, Chief Data and Analytics Officers were the only group across all data segments who favored the transformative, essential value of AI over other response options.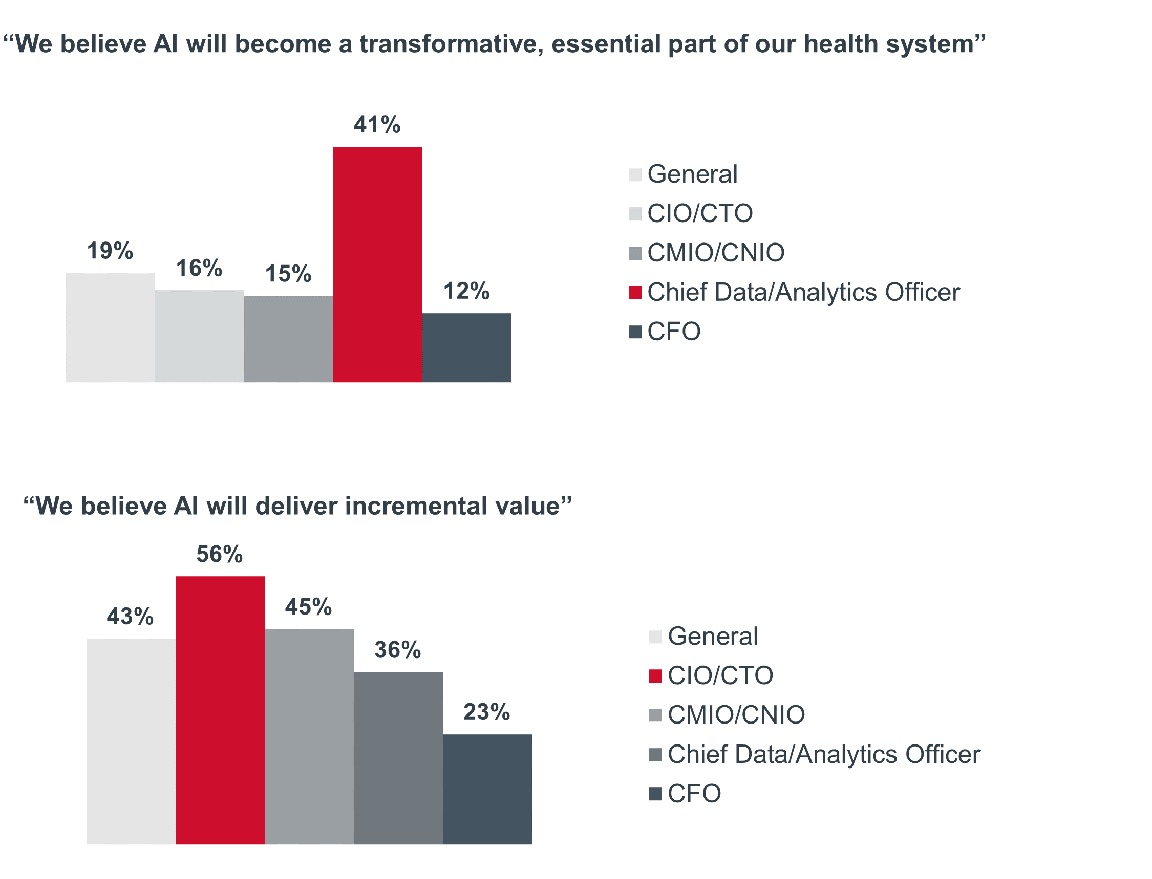 Conversely, when analytics efforts are led by a Chief Financial Officer (CFO), there was actually a negative perception of AI's potential value for the organization. This was the only data segment where there was a predominantly uncertain or doubtful sentiment over other response options.